Our Home Bred Geese / Goslings
We breed three types of geese here at Wising Wells Farm inlcuding: The Embden, The Chinese,
The Toulouse Dewlap
All of which have access to pasture as soon as they are able for it. Our Geese are available at all ages. This year we had 80+ Embden goslings roaming the fields here, the majority of which were purchased by a farm
in Somerset.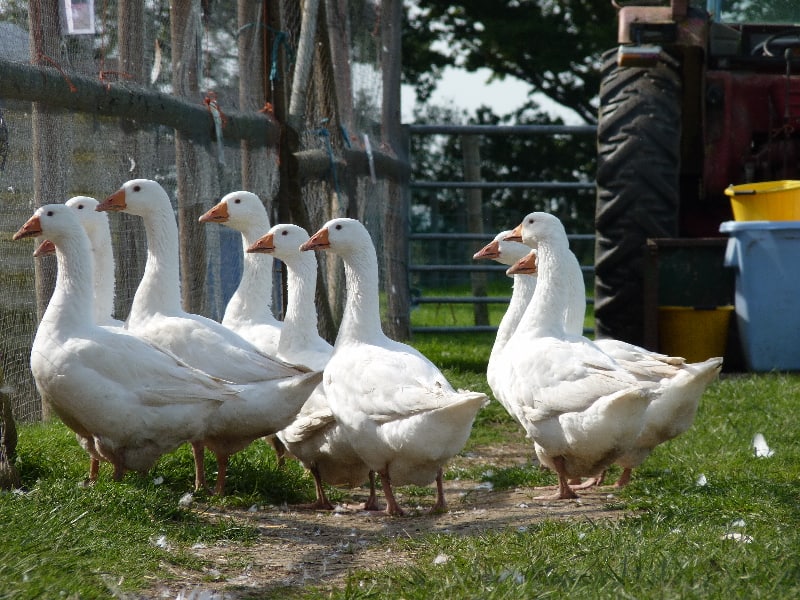 Below is a list of Ducks available:
We sell everything you need for your livestock and more...
Duck Runs
Duck Housing
Pest Control
Duck Wire
Duck Bedding
Duck Feeders
Duck Pools
Duck Waterers
Pest Control
Chicken Wire
Chicken Bedding
Chicken Feeders
We sell chickens, ducks and geese. All our poultry is put out to pasture as soon as possible.